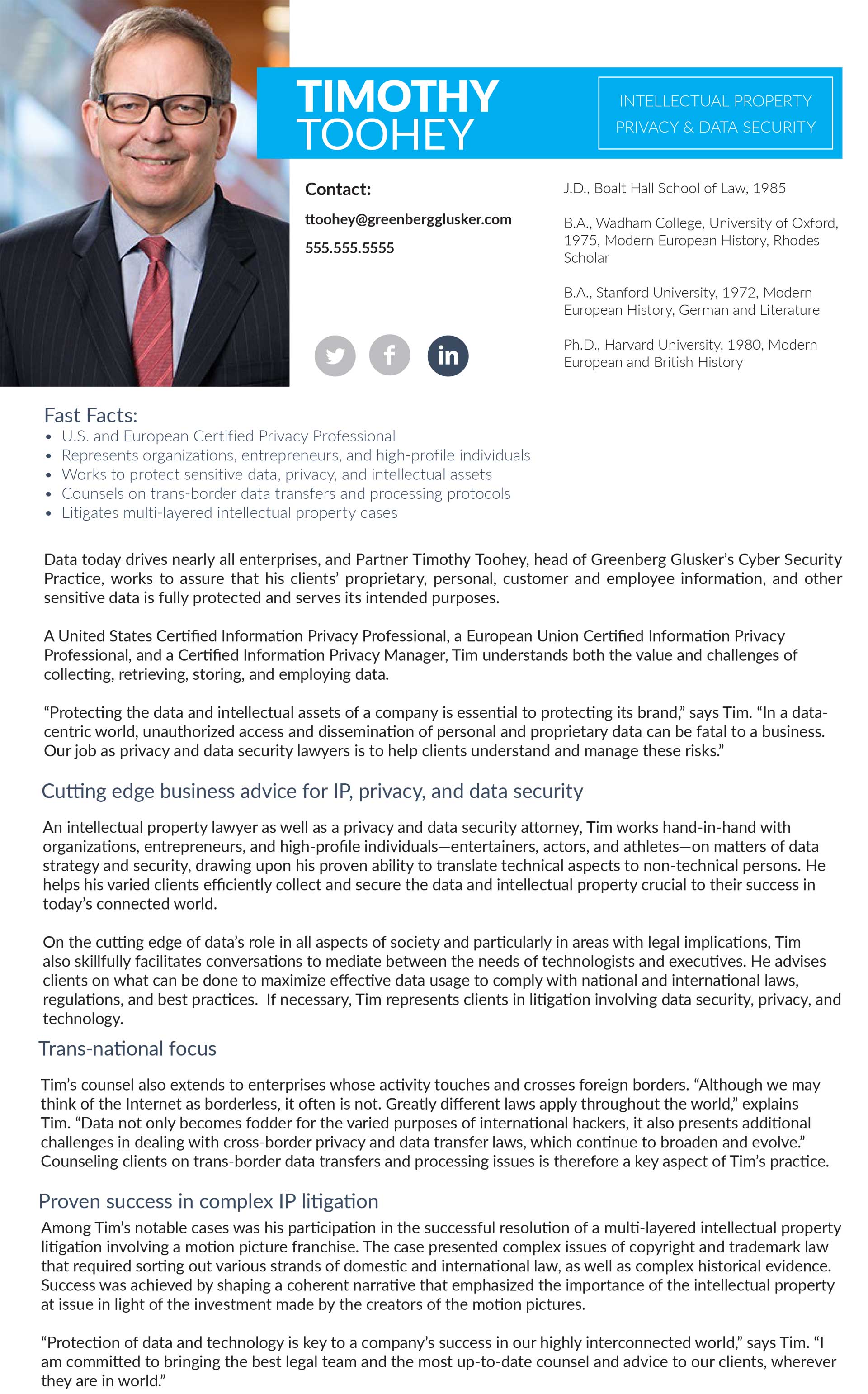 Description
Print/Digital PDF attorney bio sample. "Partner Timothy Toohey, head of Greenberg Glusker's Cyber Security Practice, works to assure that his clients' proprietary, personal, customer and employee information, and other sensitive data are fully protected and serves its intended purposes."
Client
For nearly 60 years, Greenberg Glusker has held a unique position in Los Angeles as a full-service law firm, with particular expertise in bankruptcy/insolvency, corporate, employment, entertainment, environmental, intellectual property, litigation, private client services, real estate, and taxation.
Tasks
Intellectual property and cyber security law Partner Timothy Toohey frequently meets with prospective clients and speaks at international conferences, where he likes to leave behind a tangible reminder of his services. Jayne Navarre Associates was tasked with interviewing Mr. Toohey, then drafting and formatting his story.