Cyber Security Infographic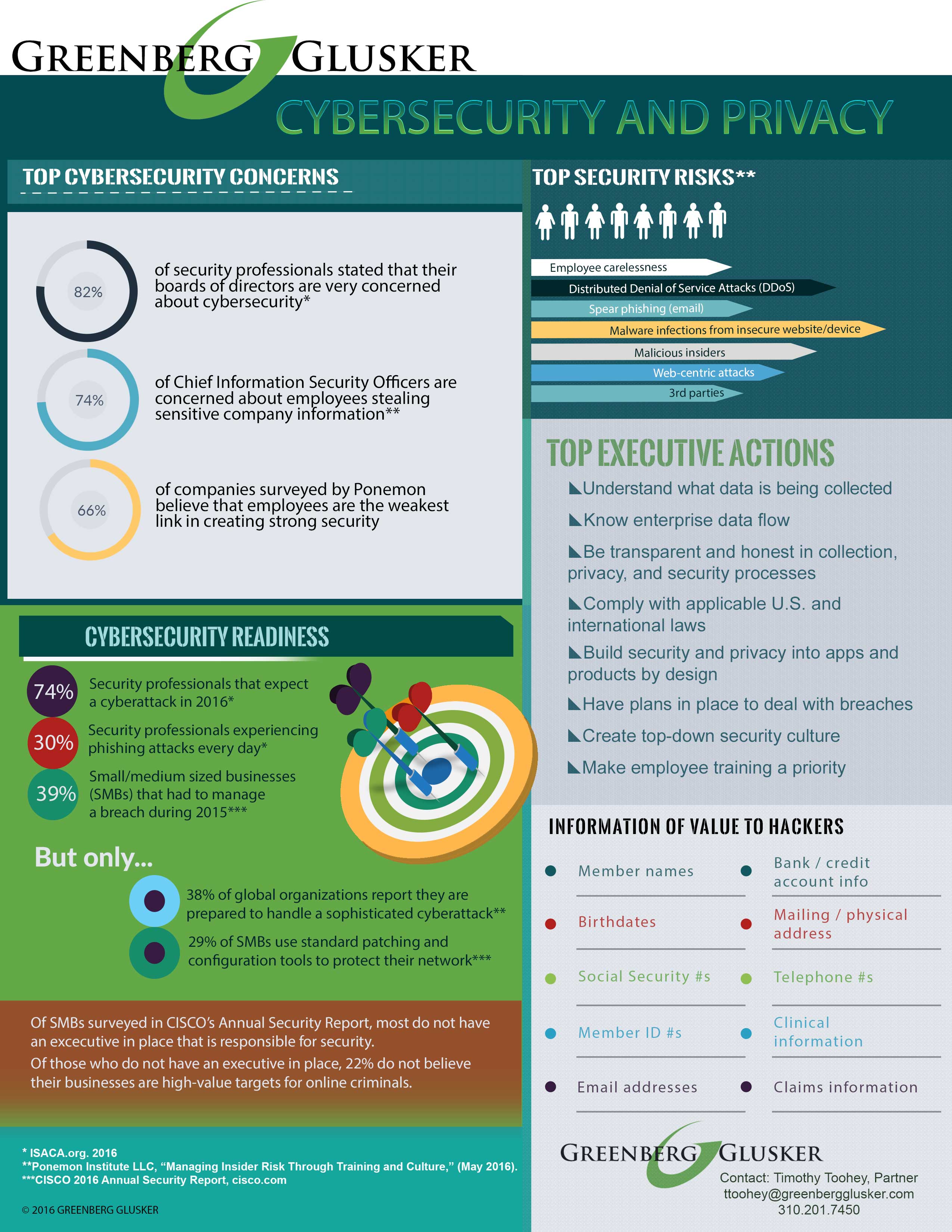 Description
Greenberg Glusker cyber security attorney Timothy Toohey frequently addresses conferences and conducts meetings with prospective clients. This introductory infographic represents the outline he often covers, and serves as a handy reminder of his services for those with whom he speaks.
Client
Partner Timothy Toohey, head of Greenberg Glusker's Cyber Security Practice, works to assure that his clients' proprietary, personal, customer and employee information, and other sensitive data is fully protected and serves its intended purposes.
A United States Certified Information Privacy Professional, a European Union Certified Information Privacy Professional, and a Certified Information Privacy Manager, Tim understands both the value and challenges of collecting, retrieving, storing, and employing data.
Tasks
When Timothy Toohey joined Greenberg Glusker he asked the firms Director of Marketing to prepare some marketing tools he could use both online and offline. Jayne Navarre Associates was engaged to create the outline, and then draft and organize the content visually. This was the result!