Downs Rachlin Martin Blog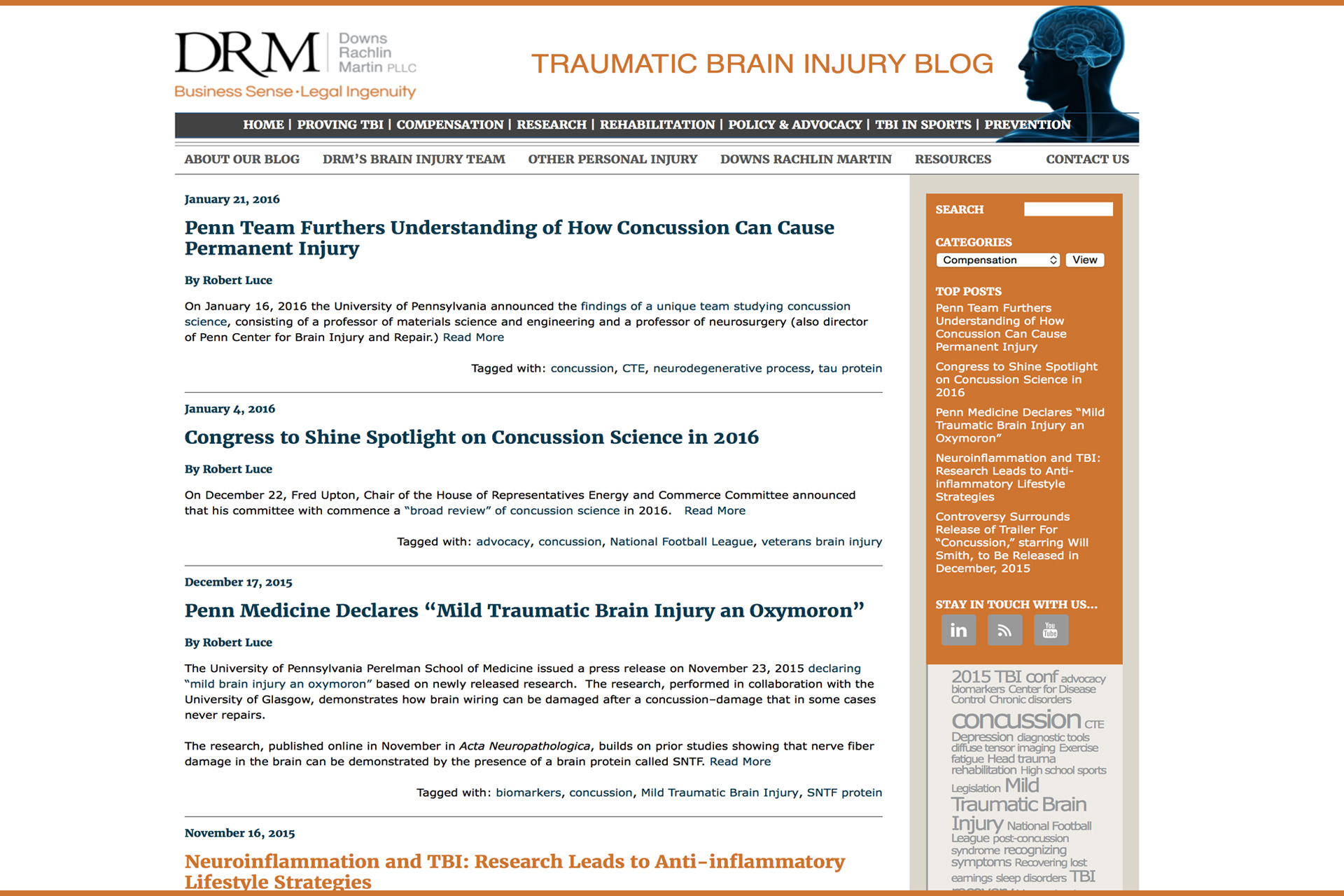 Description
Bob Luce started this blog because "I wanted to help people better understand the impact of brain injury and the remarkable work being done every day to improve our ability to diagnose brain injury, to treat brain injury, to prevent brain injury and to obtain compensation for brain injury caused by negligence."
Tasks
We worked with the marketing director and the attorney to develop the appropriate platform, theme, and messaging for this very successful blog. In addition to creating the design and web development, we assisted with initial content, coaching on tone, style and editorial. This was the second blog we assisted in creating for the firm.
Client
Downs Rachlin Martin PLLC  is a full-service law firm with offices in Burlington, Montpelier, St. Johnsbury and Brattleboro, Vermont and Lebanon, New Hampshire.  Since 1950, the firm has been serving businesses,  individuals and institutions with experienced legal counsel and responsive personal attention.