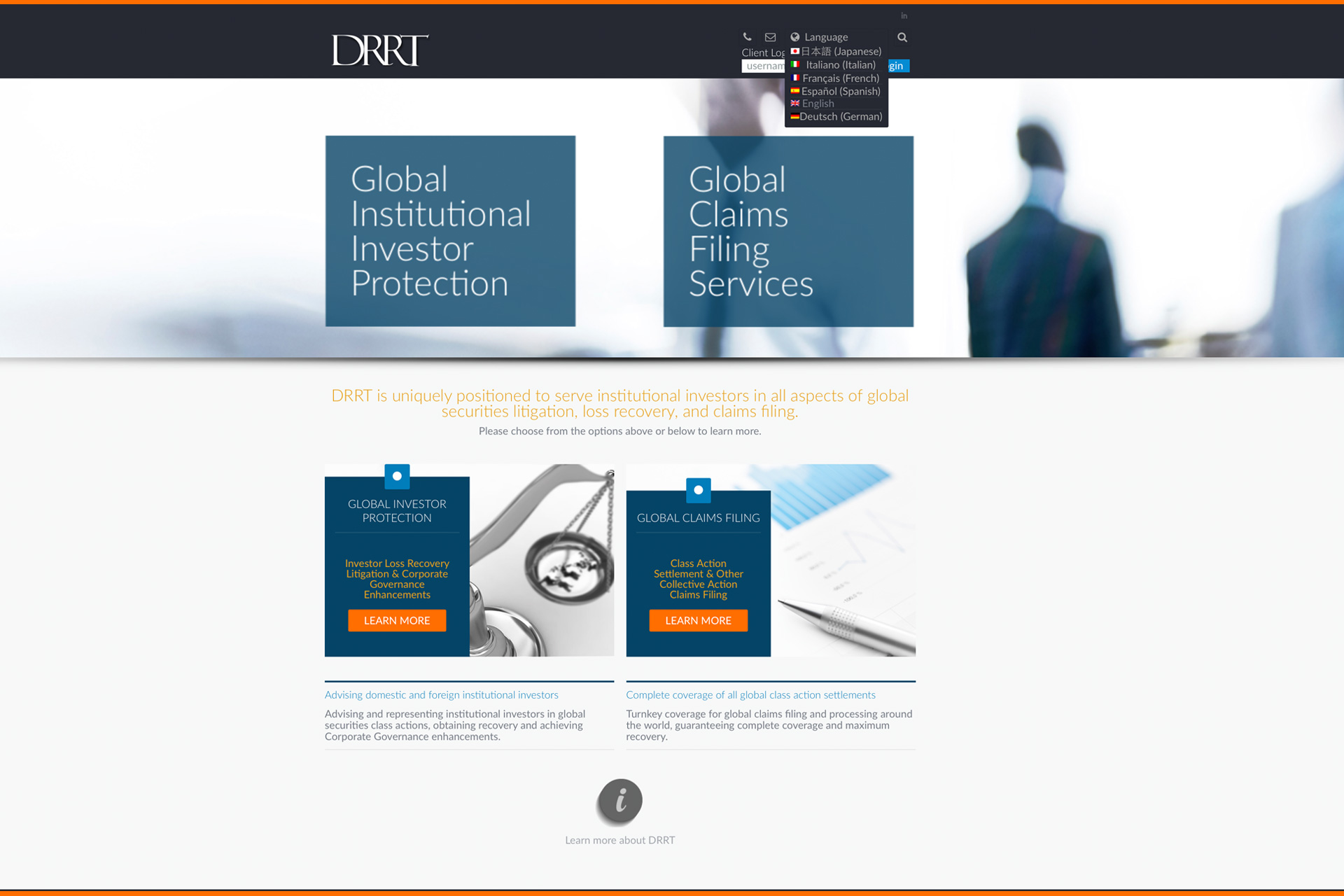 Description
DRRT presented our team with a formidable challenge: "brand our separate but complementary services and develop an appropriate, responsive web site in six languages, with an integrated client portal and a secure 'current case' database."
Tasks
Developed market strategy, branding, messaging, and WordPress multi-site solution for the DRRT website to partition legal services and claims filing services. Included developing user interface, images, content, and custom database and client portal integration in six languages and SEO.
Client
DRRT is uniquely positioned to serve institutional investors in all aspects of global securities litigation, loss recovery, and claims filing. Advising and representing institutional investors in global securities class actions, obtaining recovery and achieving Corporate Governance enhancements. Turnkey coverage for global claims filing and processing around the world, guaranteeing complete coverage and maximum recovery.