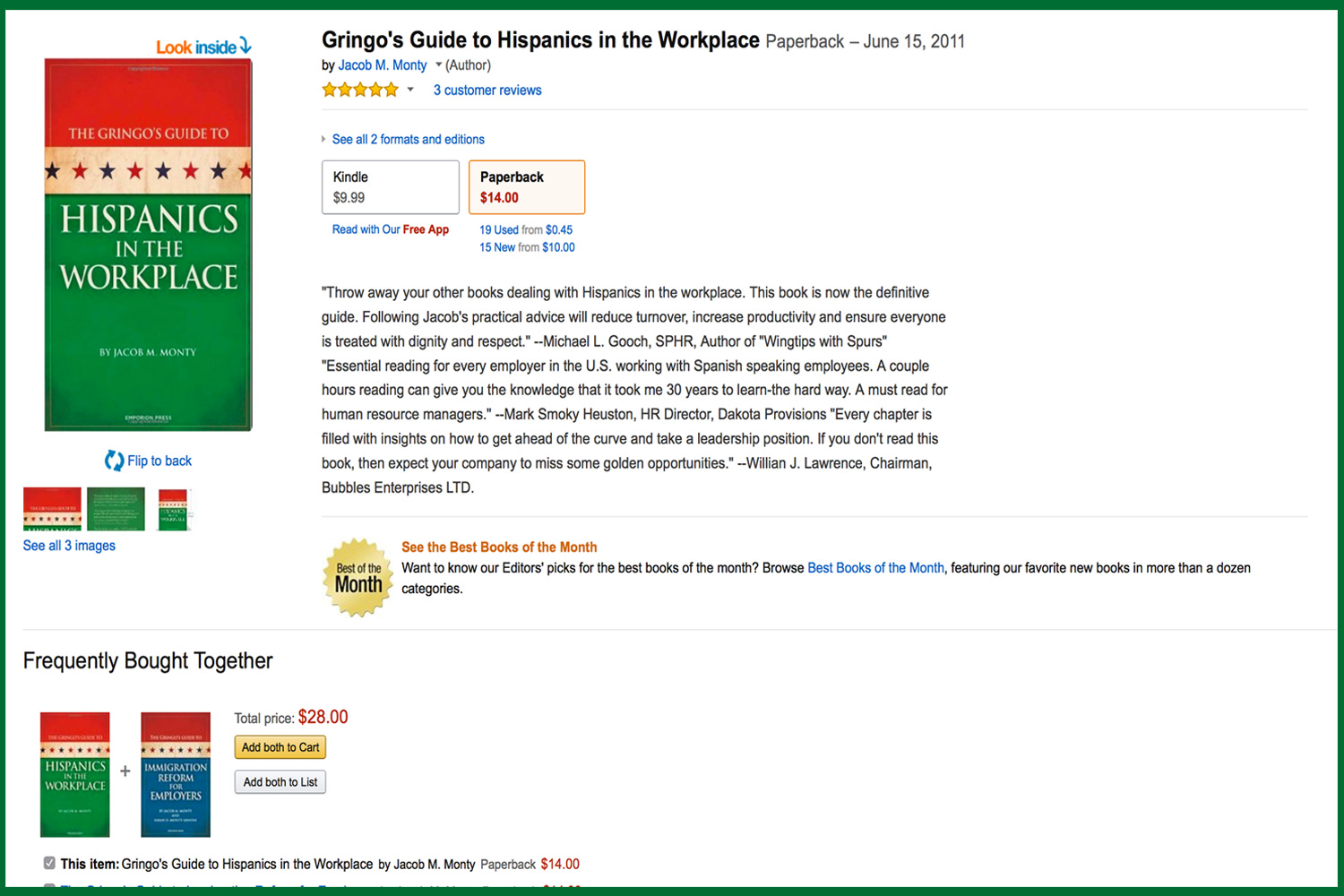 Description
A nationally recognized authority on issues facing employers with large Hispanic workforces, Jacob M. Monty has literally written the book on the topic and speaks regularly in English and Spanish on navigating labor and employment matters in industries with heightened immigration scrutiny.
Client
Monty & Ramirez LLP is a law firm focused on the representation of public and private-sector employers in matters involving employment, labor, and immigration compliance issues.
Tasks
Jacob Monty called upon us to develop his first book, Hispanics in the Workplace, from his growing archive of presentations, articles and slide decks. We created the outline, flow, and tone, drafted the content, wrote chapter transitions, and designed the interior and cover layout. Topping off the project with a clever brand—the Gringo's Guides—allowed him to expand into a series. Two years later we published Immigration Reform for Employers. Our designers, editors, and publisher, EMPORION, made both titles available in print and eBook, which are widely distributed and very well-received. Mr. Monty personally uses the books in his own business and client development activities with great success. A second edition of Immigration Reform for Employers is in the works.