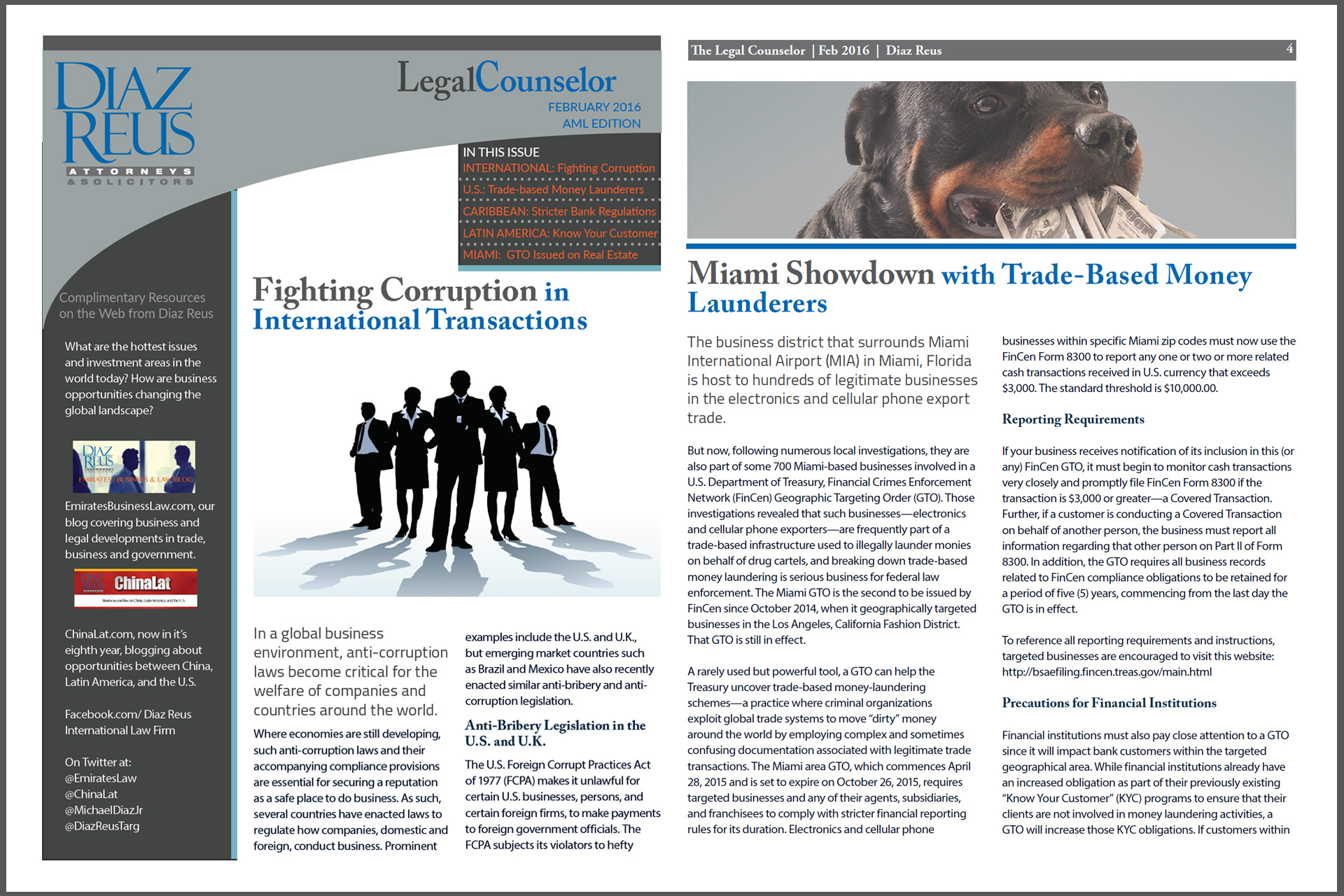 Description
The Legal Counselor is in its eighth year of publication, being distributed both electronically and in print at conferences and events.
Client
Serving U.S.-based and global clients, including multinational corporations, government entities, public officials, financial institutions, entrepreneurs, and high-net-worth individuals, Diaz Reus is an entrepreneurial, enterprising, emerging-markets law firm providing traditional legal services, while focusing on new business opportunities for clients. The firm's attorneys are dedicated to growing and protecting client assets and securing their stability.
Tasks
Diaz Reus has an aggressive content marketing strategy that covers all the bases, digital, print and social. In her capacity as the firm's virtual director of media and marketing, Jayne employs the talents of her writing and designing team to develop rich, meaningful content that is tailored to specific sectors, such financial services.