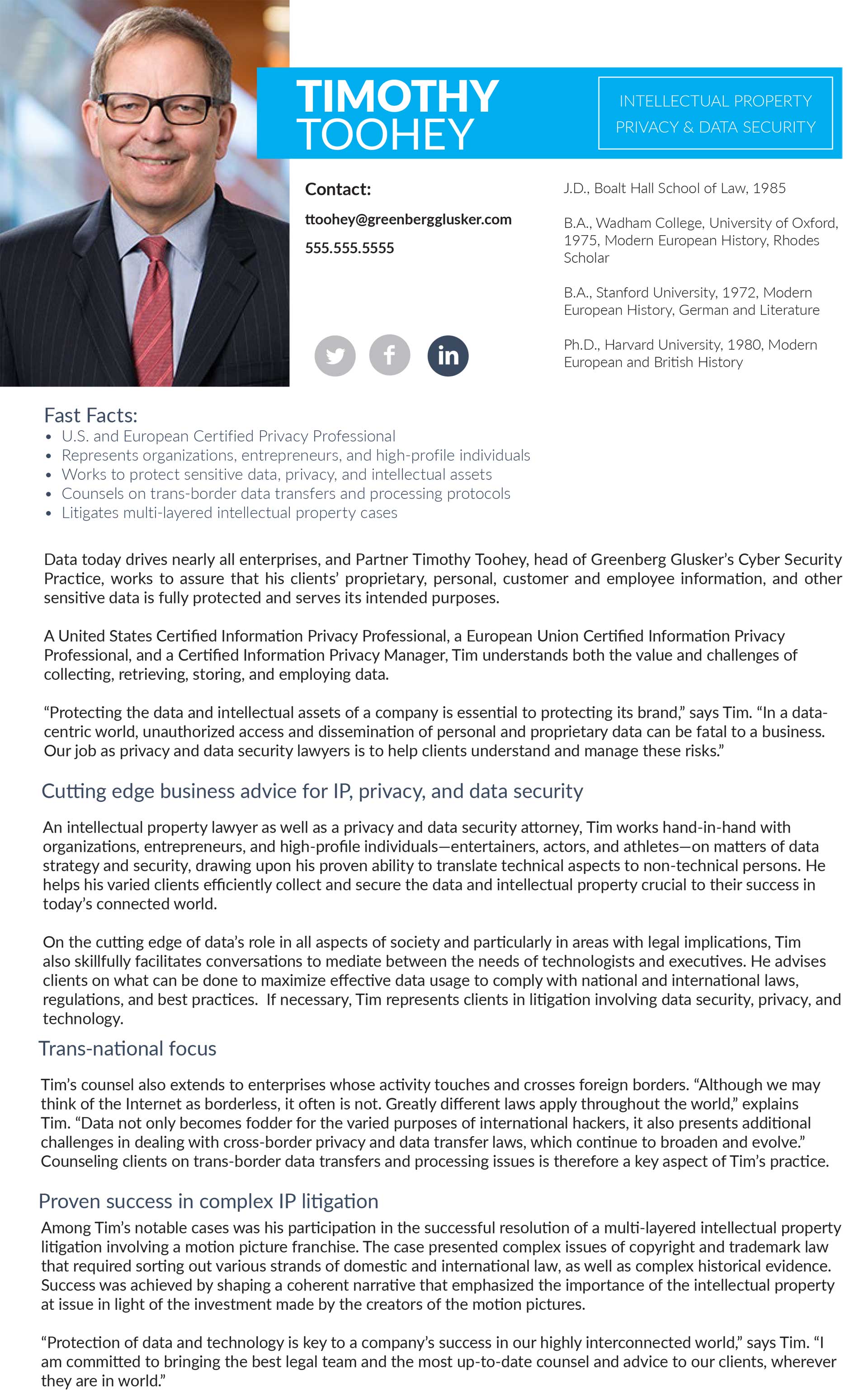 The Back Story
Lawyer Biographies
Los Angeles-based Greenberg Glusker is a power-house full-service firm serving sophisticated clients for nearly a century. Having outdated attorney biographies and practice descriptions, the firm engaged Jayne Navarre Associates to complete a re-write of 150 pages of web content. They chose, for the most part, a narrative style, which was achieved through attorney interviews.
Partner Timothy Toohey, head of Greenberg Glusker's Cyber Security Practice, works to ensure that his clients' proprietary, personal, customer and employee information, and other sensitive data are fully protected and serves its intended purposes. His bio tells his story, introducing his experience and services in a reader-friendly format.
Because Mr. Toohey is a frequent speaker at conferences, the firm engaged Jayne Navarre Associates to design a PDF layout of his bio for distributing in person.