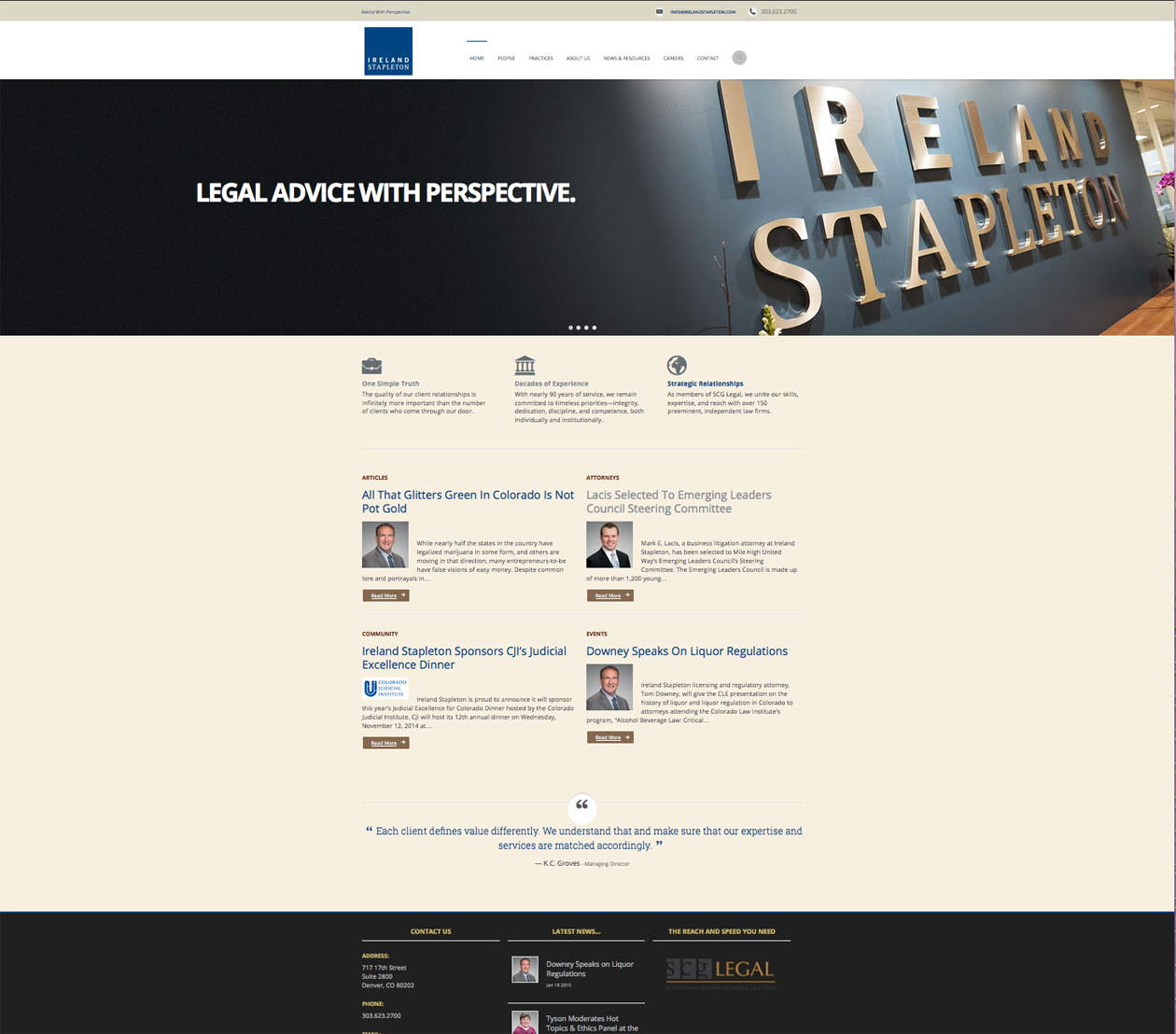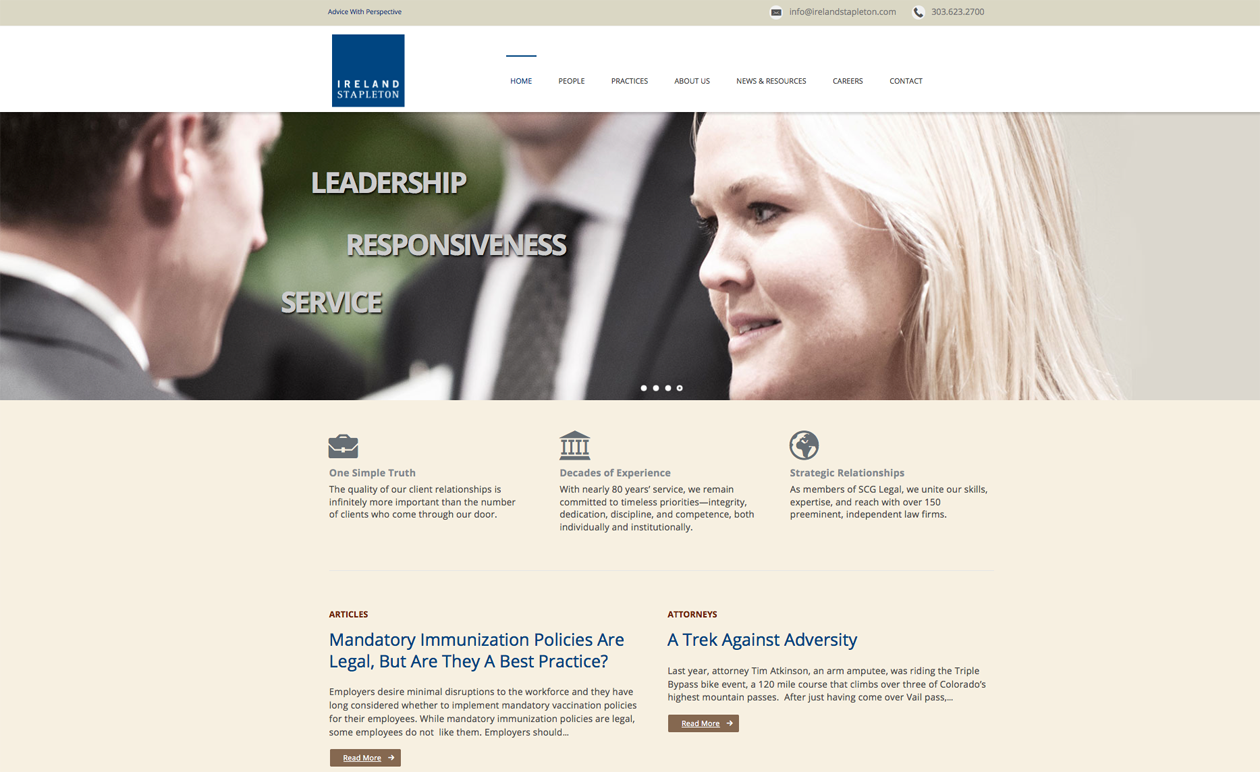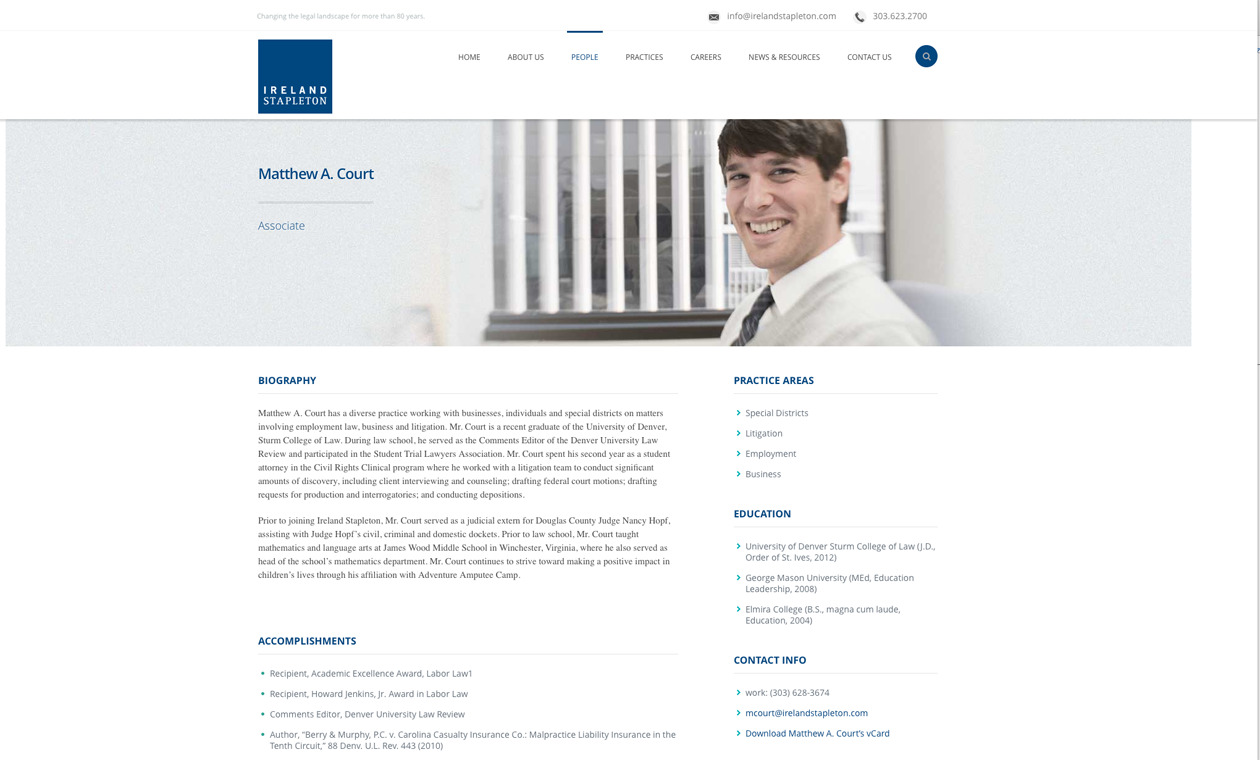 The Back Story
Regional, Midsize Law Firm
Ireland Stapleton Pryor & Pascoe is a Denver-based law firm providing counsel and advice to businesses, local and state governments and individuals in a broad range of commercial law matters including business, taxation, litigation, real estate, employment, environmental, energy, bankruptcy, estate planning, regulatory affairs and special districts law. Since they opened their doors in 1926, they have been advocating for clients, taking on challenging legal issues and providing responsive, collaborative client service with integrity.
Due for a website refresh in 2014, Ireland Stapleton's marketing director contacted Jayne Navarre Associates. They were looking for a practical and economical website solution that would offer greater control, scalability, and efficiency as their firm expanded.
The project involved brand positioning and messaging, design concept, navigation, page layout, and functionality. It included the migration of existing content, custom in-page CSS and code development, and training and support after launch. Using WordPress Multi-site, the firm is now in the process of expanding to micro-sites for alumni and employees.