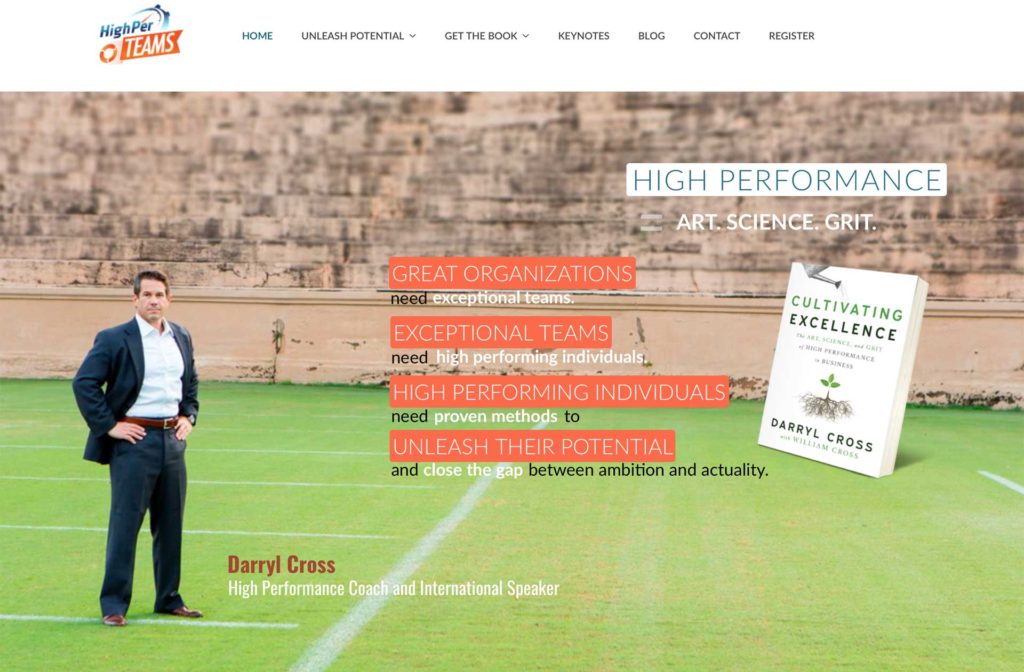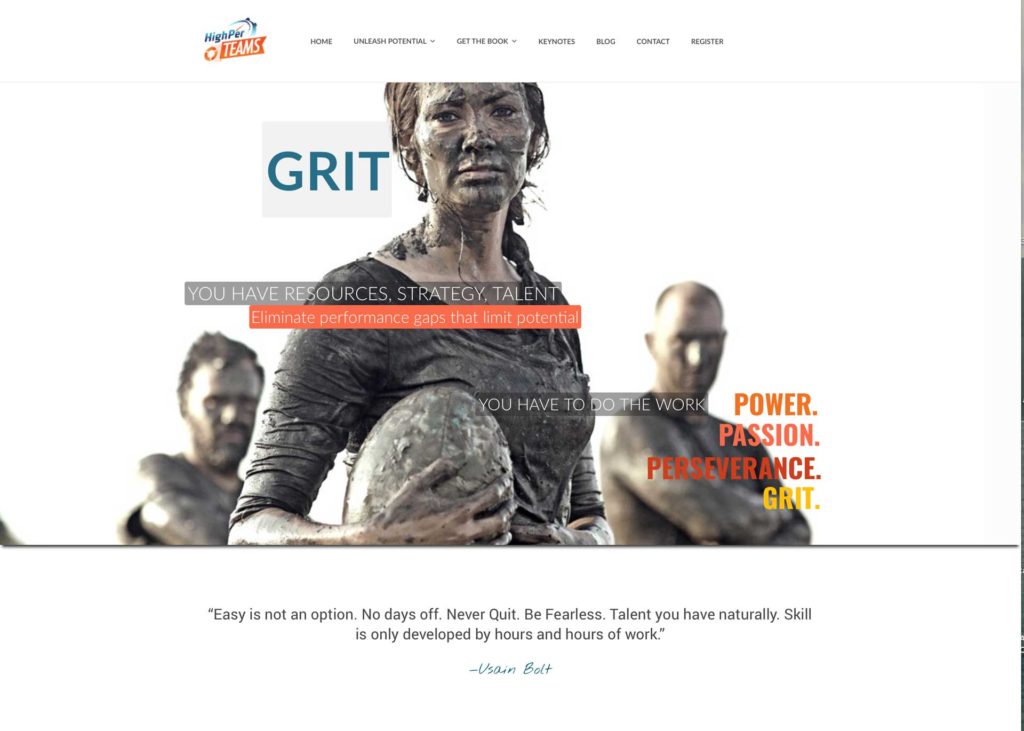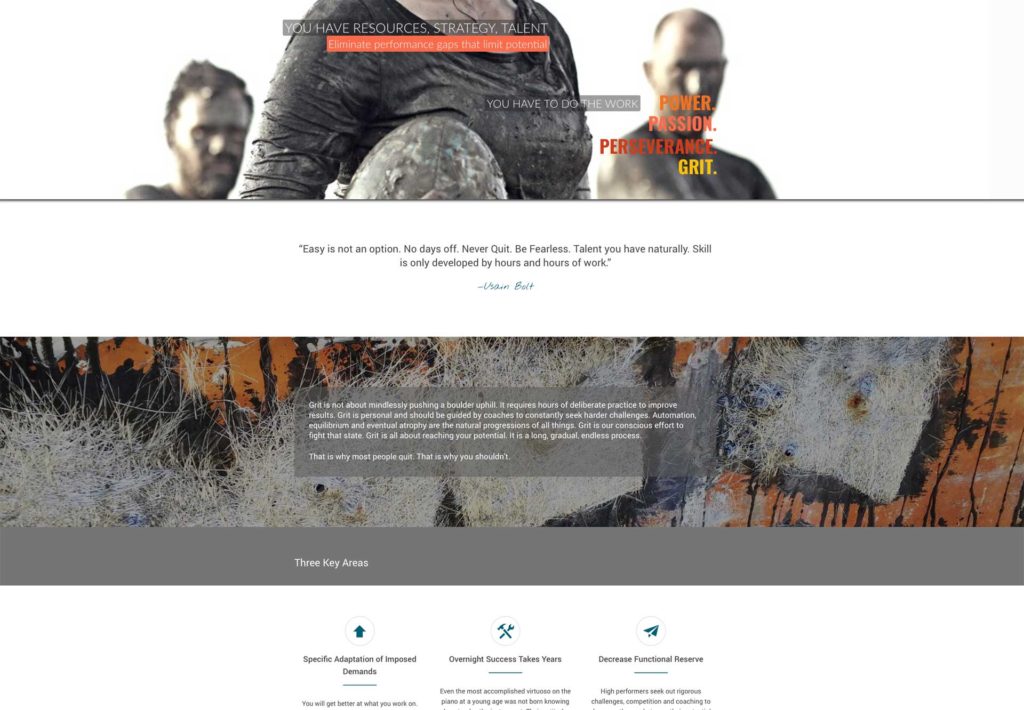 The Back Story
HighPerCoaching
HighPerCoaching amplifies the individual results of elite performers and creates new ones through developing a team-centric culture with training, coach development, and leadership alignment. They ensure that the performers, coaches and the teams at the best organizations in the world are unleashing their true potential.
When HighPerCoaching launched in 2016, principle Darryl Cross envisioned a crisp, clean, and expressive design to mirror the consulting and training company's philosophy and style. Jayne Navarre Associates was engaged to advise on web strategy, marketing, design, development, and editing SEO compliant web copy.
The team collaborated with the client to select strong, authoritative images to accomplish their objective, all for a modest total fee.