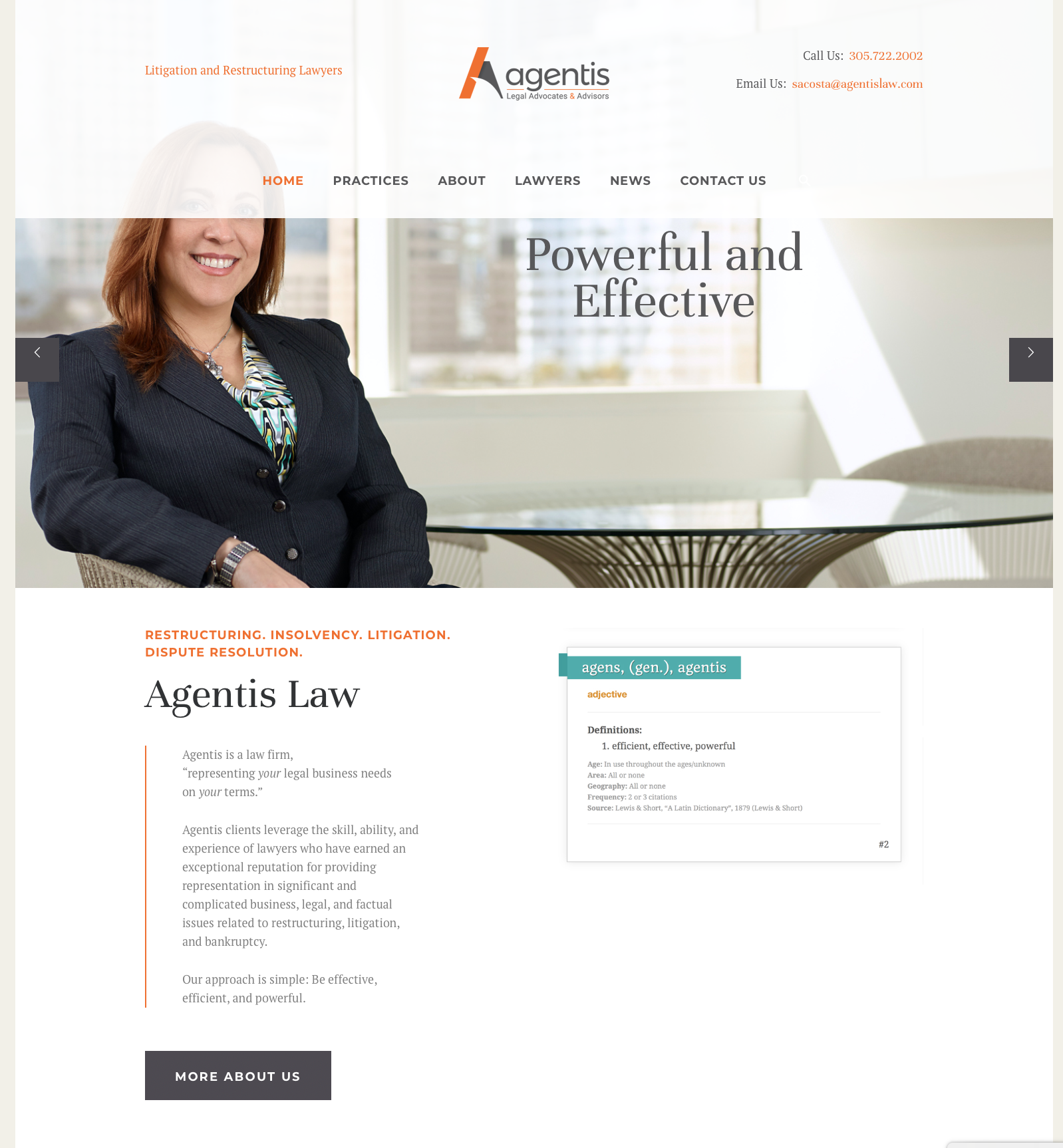 The Back Story
Agentis Law
Agentis Law, a start-up litigation, bankruptcy, and real estate law firm based in Miami, Florida, contracted with Jayne Navarre to art direct and develop its first website and the firm's latest update.
Built on a user-friendly platform allowed them more flexibility in featuring content to address their audience's business needs, using in-house staff to make updates and changes. On its home page, the firm wanted to convey that its lawyers were both experienced and personable. We helped them condense their message in both words and images in this mobile-friendly, responsive site customized on the WordPress platform.
 The project involved brand messaging, design concept, photography, page layout and code development.