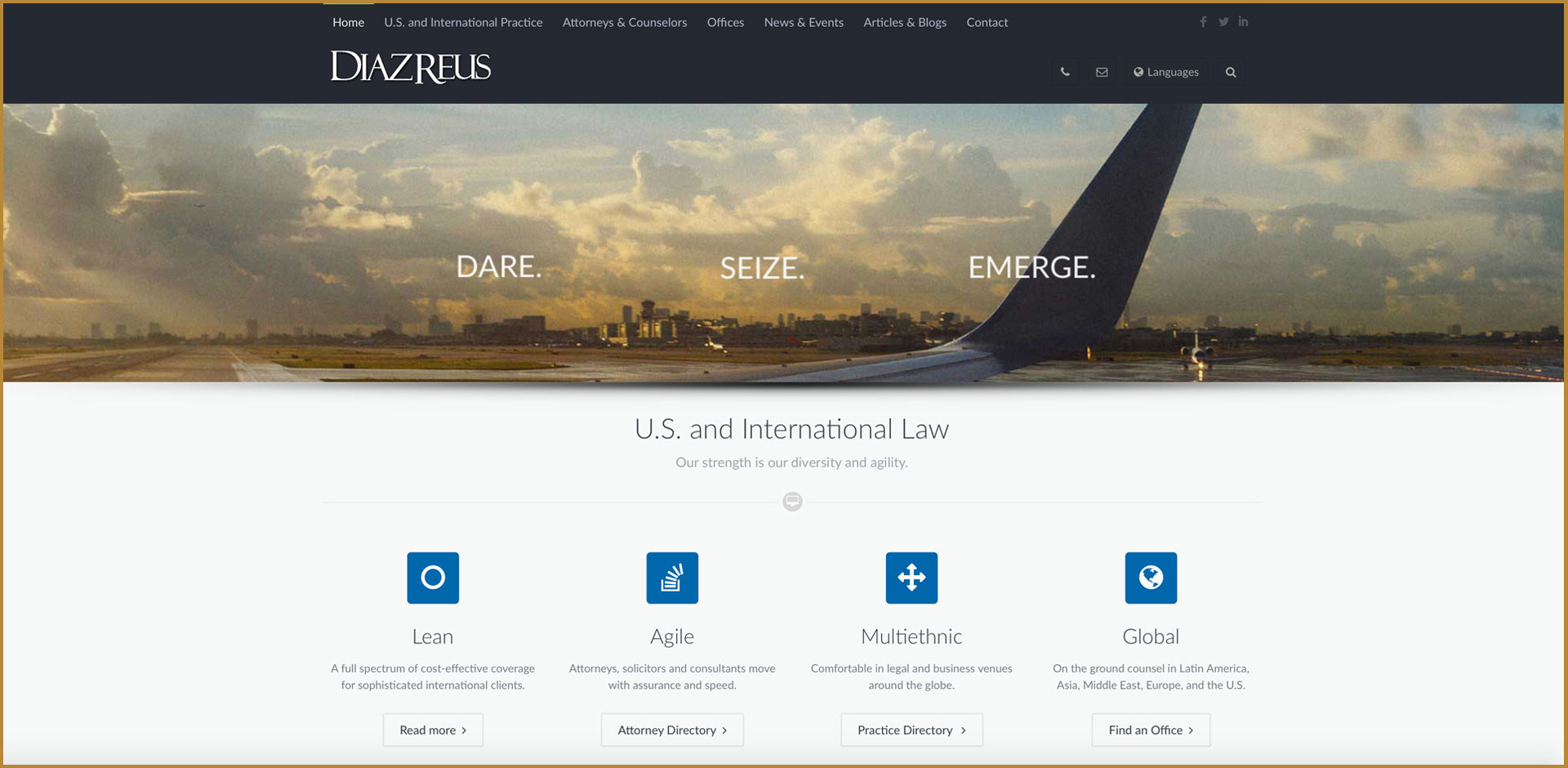 The Back Story
Diaz, Reus & Targ
Diaz Reus is a global legal practice focused on national and transnational parallel proceedings. From offices in Miami, Los Angeles, Shanghai, and New York, to Dubai, Frankfurt, Madrid, and throughout Latin America, multicultural lawyers operate seamlessly in international courts and arbitral tribunals, giving clients access to boots-on-the-ground, global legal counsel.
Diaz Reus entrusted Jayne Navarre Associates to redevelop their website on a user-friendly platform that would allow them more flexibility in featuring content to address their audience's business needs. With a diverse international practice, the firm wanted to instantly convey a sense of their breadth and depth. We helped them condense their message in both words and images in this mobile-friendly, responsive site customized on the WordPress platform.
 The project involved brand messaging, design concept, photography, user interface, page layout, and custom functionality. Our team reviewed, migrated, and edited over 380 pages from their previous website, achieving the firm's objective to display a broad variety of information in digestible portions. Jayne Navarre formerly served as the firm's virtual Director of Media and Marketing for eight years.