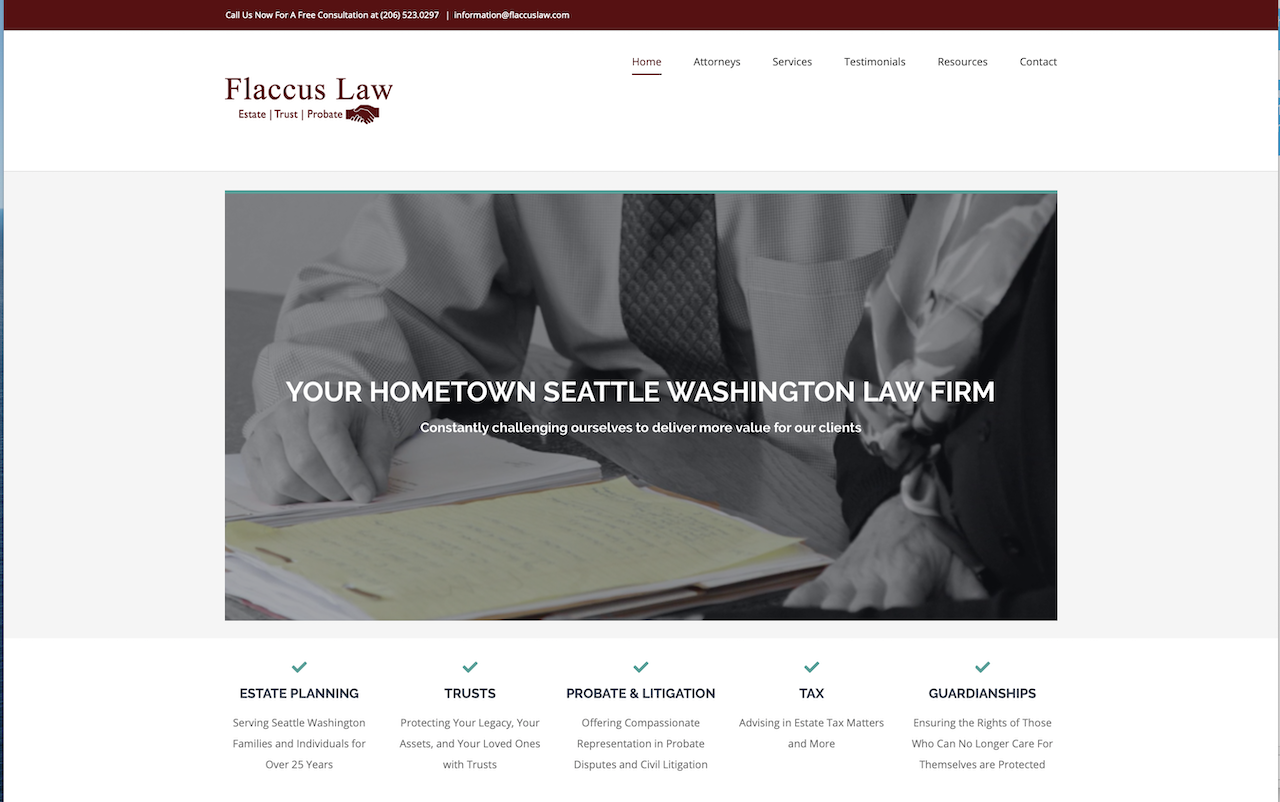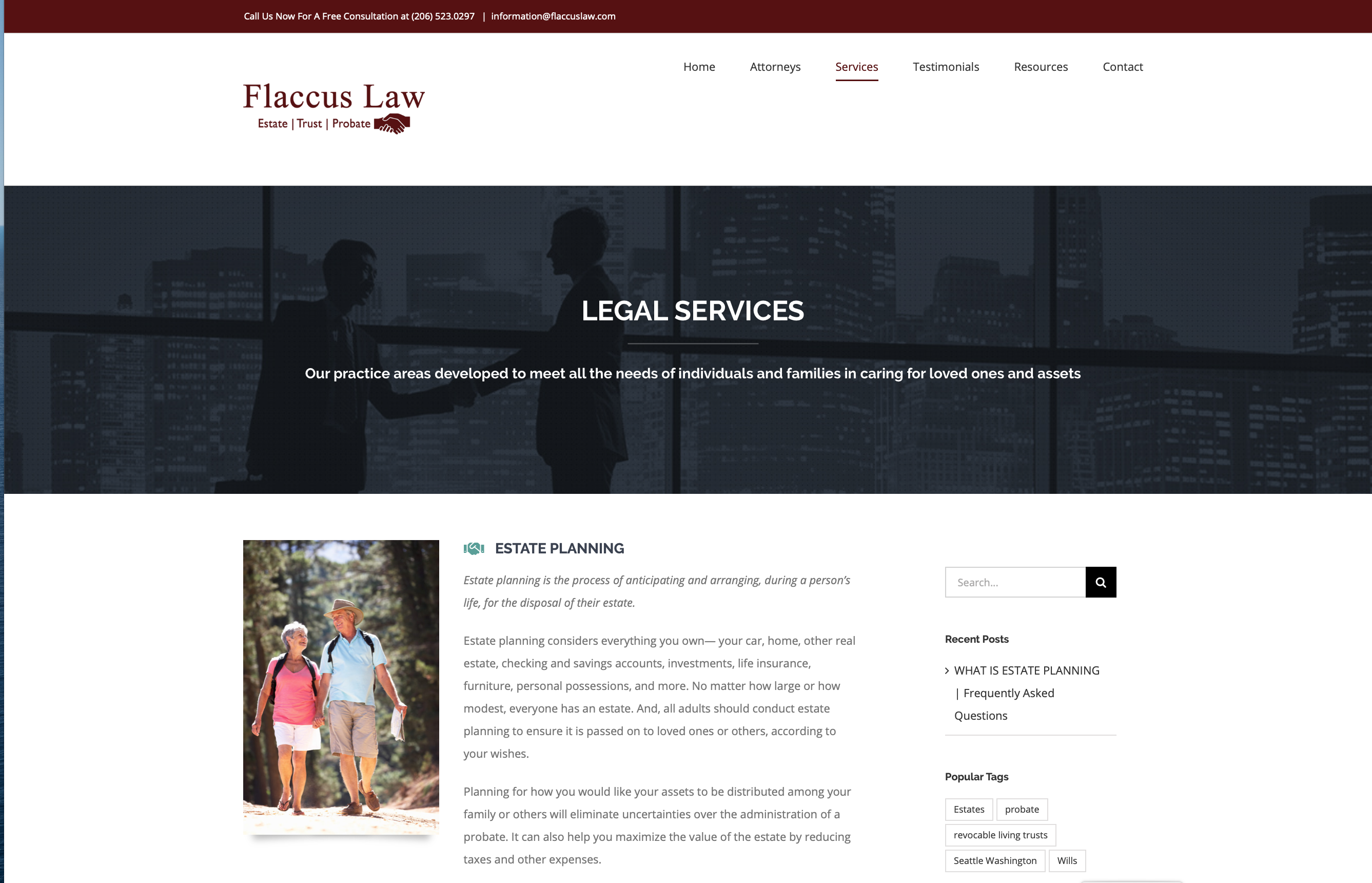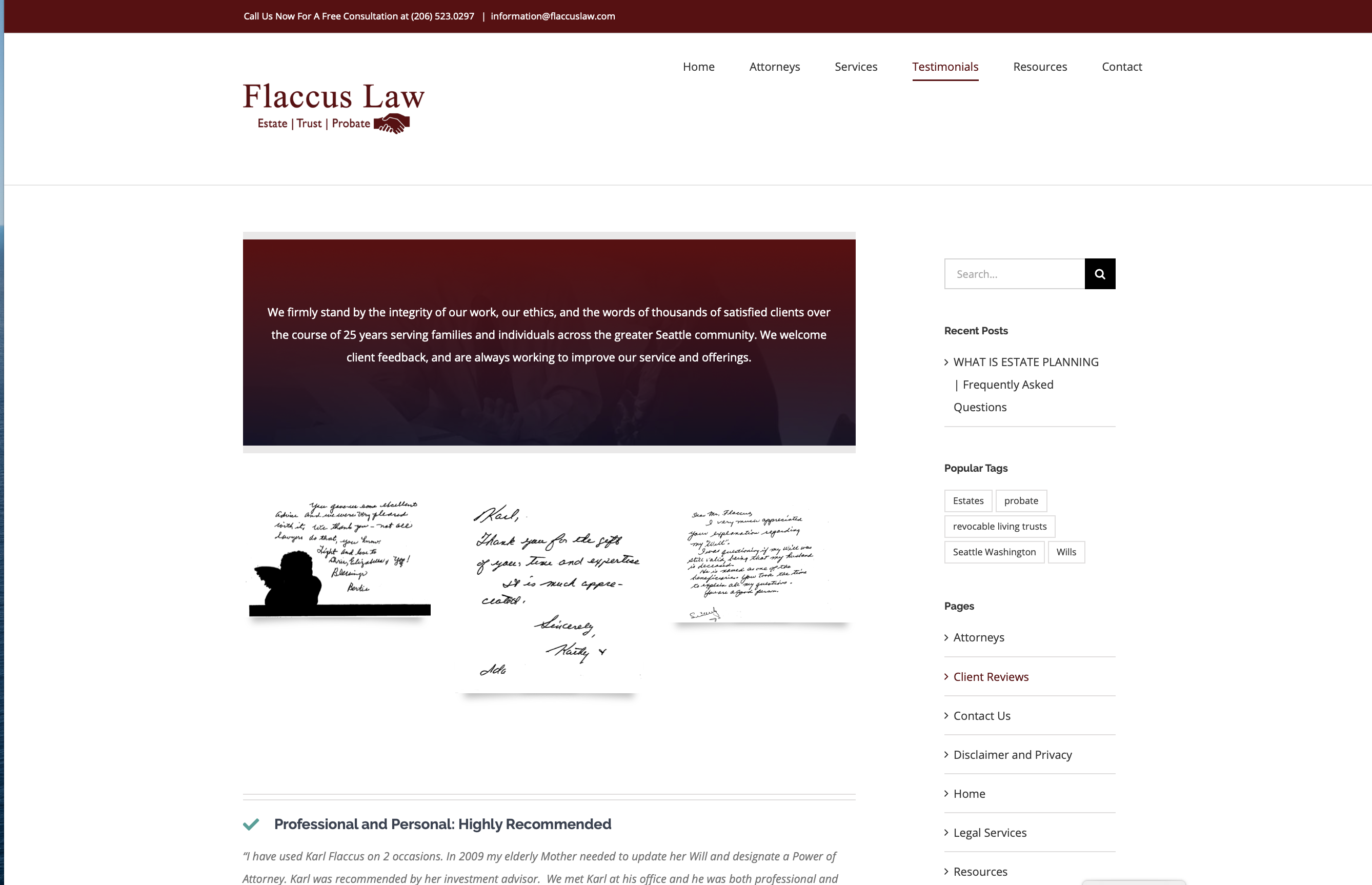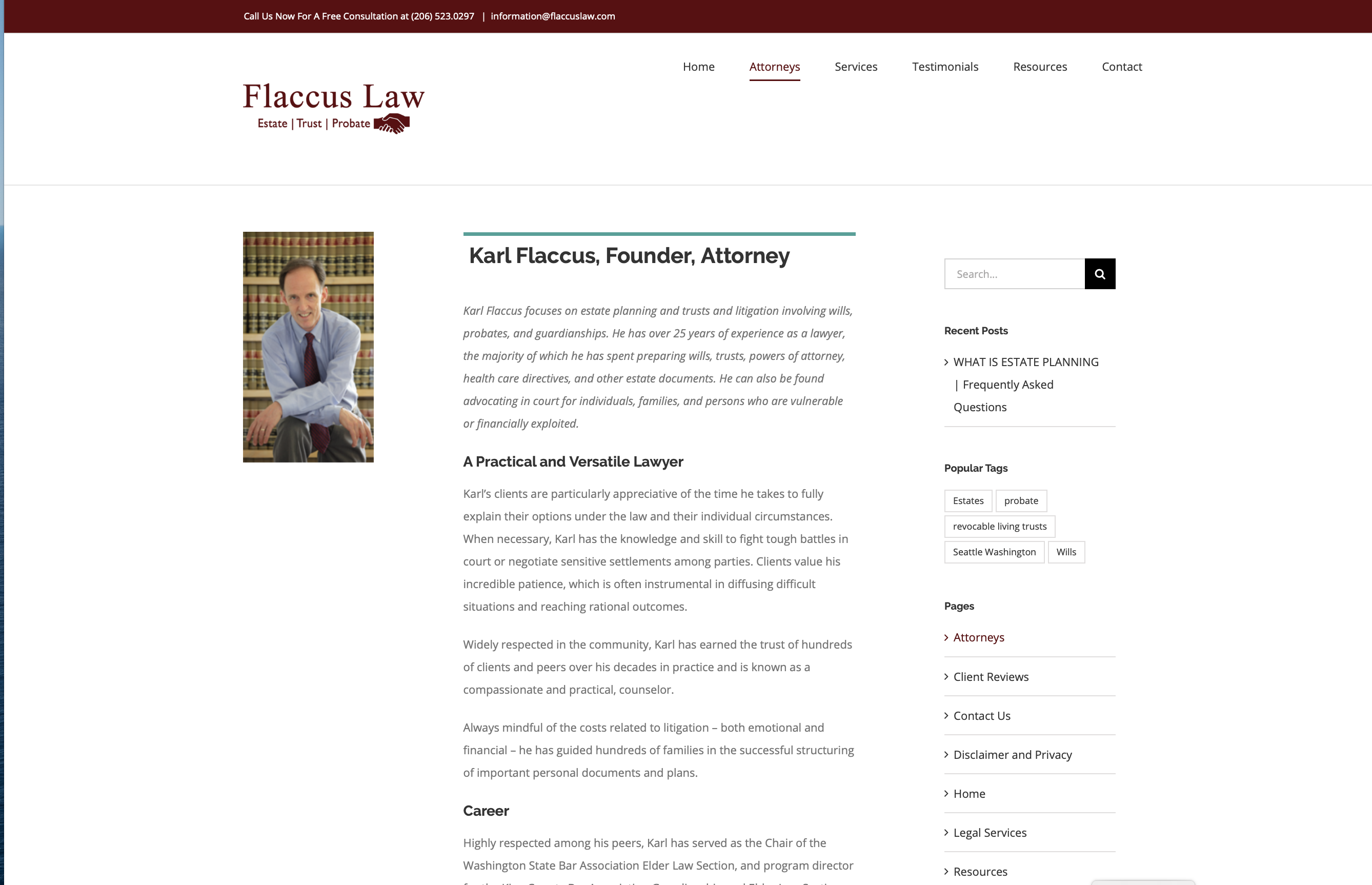 The Back Story
Flaccus Law
Flaccus Law has earned a reputation for caring, knowledgeable and efficient service, and tough and honest representation, serving families' and individuals' probate, trust, and estate planning needs in Washington State.
Karl Flaccus understands that while most of their business comes from personal referrals and local networking, people often reference the web for more information or directions. He also believed that more people first search the internet when looking for qualified legal counsel in a geographic region or specialty.
Karl came to us with a request to help him enhance his brand and help new clients find his services. Jayne Navarre Associates designed a simple but meaningful logo for the firm, directed photography, and wrote, designed, and developed their website. This site was completed for under $5000.