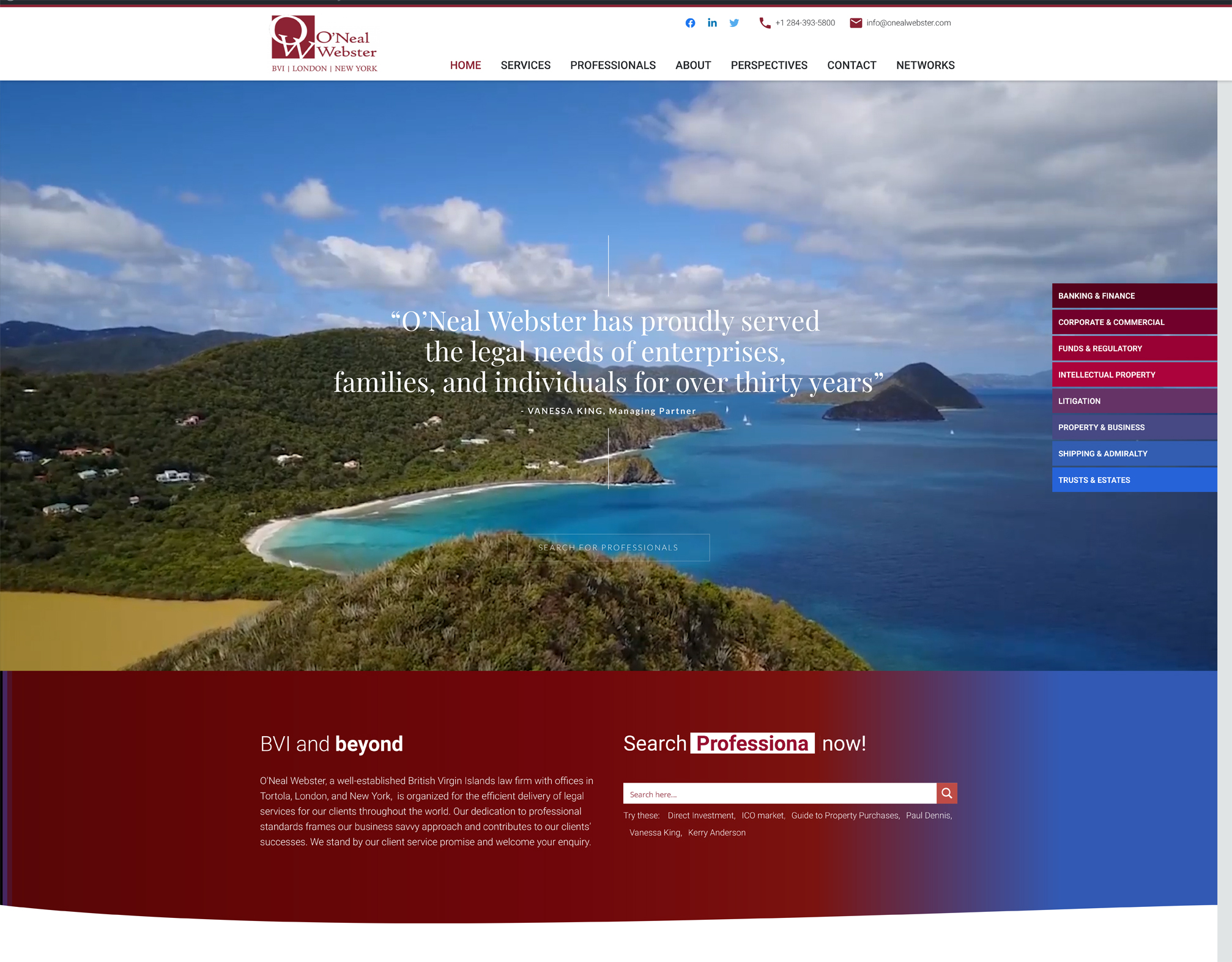 The Back Story
O'Neal Webster
British Virgin Islands-based law firm, O'Neal Webster, engaged Jayne Navarre + Associates to update its website to better represent its international brand, reputation, and services and move it on to the WordPress platform to allow for non-technically inclined persons to manage content.
With offices in Tortola, London, and NYC, the firm is recognized as a premier law firm practicing BVI law with an emphasis on both offshore and domestic clientele. We chose to highlight the firm's base territory with stunning drone footage and a colorful Caribbean palette, accented by testimonials from clients and directories.
Using web analytic data, we developed user friendly and subject matter relevant navigation. We topped off our work by importing all existing content, cleaning out old, duplicate content, updating bios and practice copy, deploying search optimization tactics, and making the site mobile ready.
View live site here: onealwebster.com